Commercial Water Heater Services in Raleigh Area
Is your old water heaters causing issues in your Raleigh, NC area commercial property?
Call Pipetechs Plumbing at (919) 293-1221 and get expert commercial water heater services today!
As a business owner, it is important that you take care of your property, and this includes servicing your plumbing features. While there are many components to a plumbing system, one of the most important yet overlooked plumbing features in many properties is a commercial water heater. You can count on our professionals at Pipetechs Plumbing to provide you with excellent service for all of your plumbing needs. Don't just take our word for it. See what our past customers are saying here!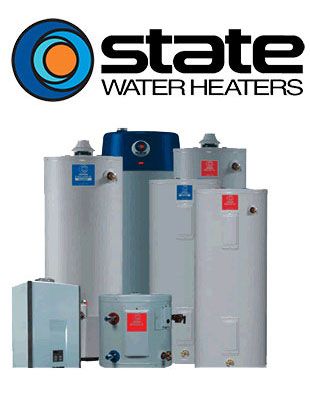 What Are The Benefits Of Commercial Water Heaters?
The purpose of a hot water heater is to heat water before it is delivered for your use through the faucets or various fixtures in your business. In a commercial facility, this water may be used for cooking in restaurants, washing hands or cleaning in a sink, manufacturing purposes, and more. When the hot water heater is broken and requires repairs, in you could be facing a serious inconvenience that in turn can affect your business.
Professional Water Heater Repairs In Commercial Properties
Whenever you notice that you are having issues in your property stemming from a water heater, our plumbing professionals can travel to your property and can assist you with all aspects of the repair process without delay. Our technicians will arrive at your property to diagnose the issue. In some cases, our technicians will advise you to replace the hot water heater. Generally, this may be when the repair costs are significant or when the heater has reached the end of its useful life. If the system can be repaired, our team can complete the repair work without delay so that your use of the commercial hot water heater is quickly restored.
Does Your Commercial Water Heater Require Regular Maintenance?
In addition to providing you with repair services, we can also provide you with maintenance services. There are two main types of hot water heaters, and these include tank-style and tankless hot water heaters. Both require different maintenance services from time to time. For example, draining a tank-style hot water heater and cleaning its components can minimize the risk of some repair issues from developing. This can promote maximum up-time of the system. At Pipetechs Plumbing, our goal is to always ensure that the utilities in your home are in the best shape possible; saving you time and money!
Professional Products & Services For Your Commercial Water Heater!
While a commercial hot water heater may be an often overlooked component of your property's plumbing system, the fact is that it is vital in many facilities. Whether your system needs repair work or maintenance services, the skilled professional services of a plumber at Pipetechs Plumbing can benefit you. You can contact our office today to request an appointment with our team for the plumbing service you need on your commercial hot water heater.
Additionally, should you want to replace or upgrade your old water heater, we sell and stock only the best brands. When you choose Pipetechs Plumbing you get quality and professionalism.
Our commercial water heater brands include:
When you choose Pipetechs Plumbing for your water heater needs, you can rest assured that you are getting the best services for your commercial property, guaranteed. Call our professional technicians today and get the service you deserve in your commercial property.
Are you looking for professional water heater services in your Raleigh, NC area commercial property? Call our experts at (919) 293-1221 and schedule a consultation today!